Categories
Wellness
Why I'm doing THIS clearing ritual to ring the New Year
If you come from a Hispanic/Latino background (like me) or grew up in a community of color, then you sure as hell know that we are very particular with our rituals for the end of the year!
I grew up eating those 12 grapes, and we for sure do our end of the year baños with herbs from our nearest botanica, and make sure to clean our homes impeccably before the 31st (mistolin highly encouraged lol).
For the past 4 years, I've spent LOTS of time researching, learning more, and intrigued about the spiritual practices we carry from our moms, our abuelas, and ancestors. I've become obsessed with how RICH our culture is, and how much TRUTH there is behind all the spiritual practices we've been doing for centuries.
Many of these practices, we do without even knowing they were ingrained in our sub-conscious through our upbringing.
But hear this:
– We become a blessing blocker when our energy and vibrations are not on point.
– We become blockers, and low vibrational beings when we don't feed our body the right high-energy foods. When we don't treat our physical temple with the respect it needs.
– We become blockers when we are judgmental of the things we don't understand.
– We become blockers, when we don't do the right high-vibration practices, and do what we can to stay on that vibration.
♡ ♡ ♡
That's why I was very intentional of including in my Glow Wellness Tour the topic of decolonizing spiritually, and amplifying the voices of BIPOC women expert in their fields (healers, mediums, spiritual teachers, doulas, readers, and yes… you may call them -for lack of a more mainstream word- brujas!).
I chose that name in order to reflect where so many of us millennial women (and beyond) stand when it comes to embracing our spirituality, and particularly, women who have become intolerant of beliefs that rely heavily on fear, guilt, or shaming.
Women embracing less colonized spiritual beliefs...
I think at the end of the day what we should strive for is for loving more, being more open, being more human, and understanding the rich layers that make us so.
I'm already in such a high vibration, and happy expectation for EVERYTHING GOOD I'm ready to MANIFEST in 2021!

That's why matched with ACTIONS to get me where I want to be next year (personally, professionally, emotionally, health-wise, my business, my relationships, finances, etc).
I have:
– been very consistent with my spiritual practices, my meditations
– taking care of my physical body, being FIERCELY PROTECTIVE of my energy
– who I let in my circle
– those I had to let go
– my ACTIONS & INTENTIONS
– and the things I do to clear my pathways to everything I want in life
On top of that, I have already:
– mapped out the [personal] & [health & wellness] goals I have for myself
This pandemic and 2020 have taken waaaay too much from us… IT'S OUR TIME NOW.
So, are you IN for an AMAZING 2021? Or are you OUT?
YOU are soooo getting on this "I'll-have-a-blessed-2021" train with me… Sis, WE GOT WORK TO DO!
At the end of the day, everything revolves around the CHOICES we make (or the ones we don't).
This 2021 don't allow yourself to be the weapon formed against your own advancement.
LET'S GLOW!!!!
Xo, C
♡ ♡ ♡
If you've been following me for a while, then you know it shouldn't be a surprise that I KNEW I had to include a bonus pre-event masterclass to our Jan. 9th virtual wellness fiesta, with Nathalie Farfan (founder of La Brujas Club), to guide us through creating our own rituals for the end of the year.
Spiritual Practices, Rituals & Botanical Potions to set up your New Year's Glow-Up + Manifest 2021 as your best year yet! (TODAY) Monday, Dec. 28th at 7 p.m. EST
CLICK HERE TO GET YOUR TICKET NOW!!!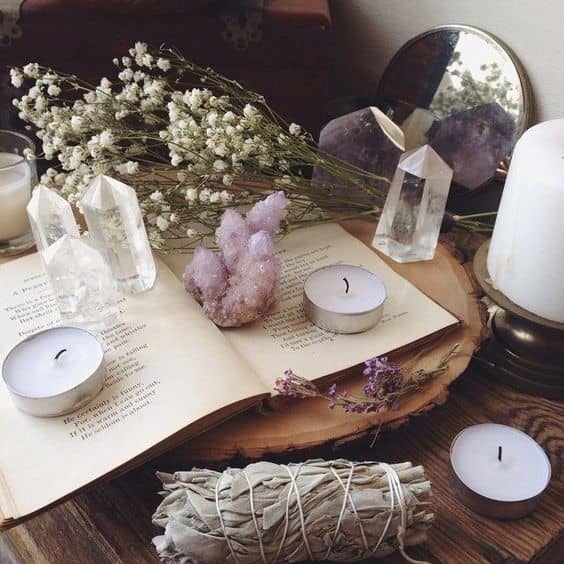 Having access to this private masterclass is super easy!
Everyone registered for our Jan. 9th Glow Wellness Tour already has access… If you still haven't got your ticket, do so BY Dec. 28th, 3 PM EST and you'll be included in the LIVE private masterclass.
So, What are you waiting for???
CLICK HERE TO GET YOUR TICKET NOW!!!
After purchasing your Glow Wellness Tour ticket, you will receive a confirmation email + a separate email with all your log-in details for the class tonight. If you already purchased your ticket, YOU'RE IN, no need to do anything else (you should have your email by now).
IN THIS MASTERCLASS YOU WILL LEARN:
Spiritual Practices, Rituals & Botanical Potions to set up your New Year's Glow-Up + Manifest 2021 as your best year yet (we're DONE with 2020!)
Exactly which spiritual rituals you need to follow for New Year's, step by step
The story behind the rituals
How to connect with our ancestor's positive energy and guidance
Foods & herbs to help you better connect with your "inner-self"
Botanical recipes and blends for good energy & vibes (potions!)
Spiritual & physical properties of all herbs used
You will learn how to create your own New Year's good energy ritual, create your own "potions" (herbal blends), and how to apply it to your daily life after the New Year (some modifications may be needed for the rituals after New years)
LIVE Q & A session
You still have time to join us for the LIVE masterclass too! JUST CLICK HERE